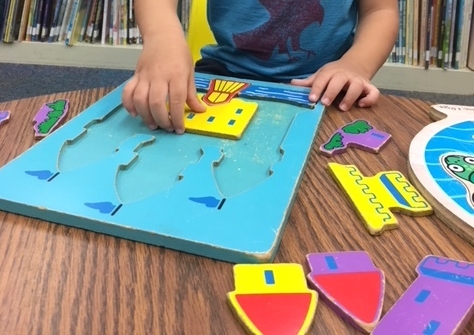 What is Applied Behavior Analysis?
Applied Behavior Analysis (ABA) is an evidence-based, behavioralscience-focused treatment. It is considered the best practice for behavioral treatment by the US Surgeon General and by the American Psychological Association. ABA has passed scientific tests that prove its usefulness, quality and effectiveness.
How Does it Work?
When your child receives a behavior or autism diagnosis, it can be overwhelming and confusing for many parents and caregivers. You want to make sure that your child is enrolled in the most effective behavior treatment program. It is important for you to get all the information you need to make the best decision for your child. We provide a free initial consultation with no commitment to us. We will be happy to answer all your questions and identify what your child's needs are.
The consultation will help us determine the:
Eligibility of your child
Types of services required
Identify where your child needs us the most - whether in home or school
Who is Eligible?
Apex Behavior Center focuses on working with clients and families to achieve progressive behavior change. We provide individual treatment for children between ages 3-15.
The diagnoses we focus on include:
Autism Spectrum Disorders (ASD)
Attention Deficit/Hyperactivity Disorders (ADHD)
Oppositional Defiant and Conduct Disorders
Obsessive Compulsive Disorders (OCD)
Anxiety Disorders
Other behavioral/emotional disorders, which can cause severe functional limitations.
What to Do?
Step 1: Make an appointment with your doctor for assessment and once diagnosed, you will get a written order for ABA services.
The referral can be from:
Primary physician
Pediatrician
Neurologist
Psychiatrist
Step 2: Find a provider for ABA services (that could be us or another provider of your choice)
Step 3: The provider will send a request for ABA services for review to the insurance provider. If you are a private-pay client, services can begin immediately.
Step 4: You will get a letter in the mail regarding the outcome of your application for service.